A Note from the Teacher
Teaching has always been one of my lifelong passions. In a way, piano teaching found me. While still a high school student, my mother, then a piano teacher, took on another job. I soon found myself with an instant Piano Studio!
What I enjoy most about teaching is two-fold—sharing my love of music with each student individually, and participating in a student's overall development through their years of study.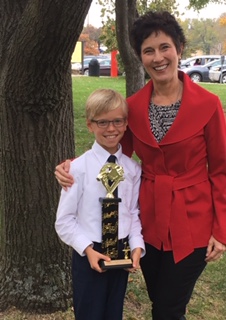 My goal is to maximize each student's potential at the piano, and inspire them to become a versatile musician.  Having taught students of all ages for more than 35 years, I have found that a comprehensive music program with high standards is the cornerstone for success.
I thrive on teaching a variety of students and enjoy the diversity each student brings. Whether I am teaching the easiest elementary solo or the most advanced Beethoven Sonata, each lesson is a unique experience full of exciting challenges.
My teaching style reflects my experience as a performer.  Having spent most of my life performing in a variety of settings, I enjoy teaching my students healthy pianistic habits and effective practice strategies that lead to polished piano playing.
Nurturing a student's development is deeply satisfying.  I consider it a great privilege to serve as a mentor and role model for each student during their years of piano study, and to guide them on their personal journey of musical discovery.
Elizabeth M. Grace

 "I touch the future. I teach."
Astronaut Christa McAuliffe